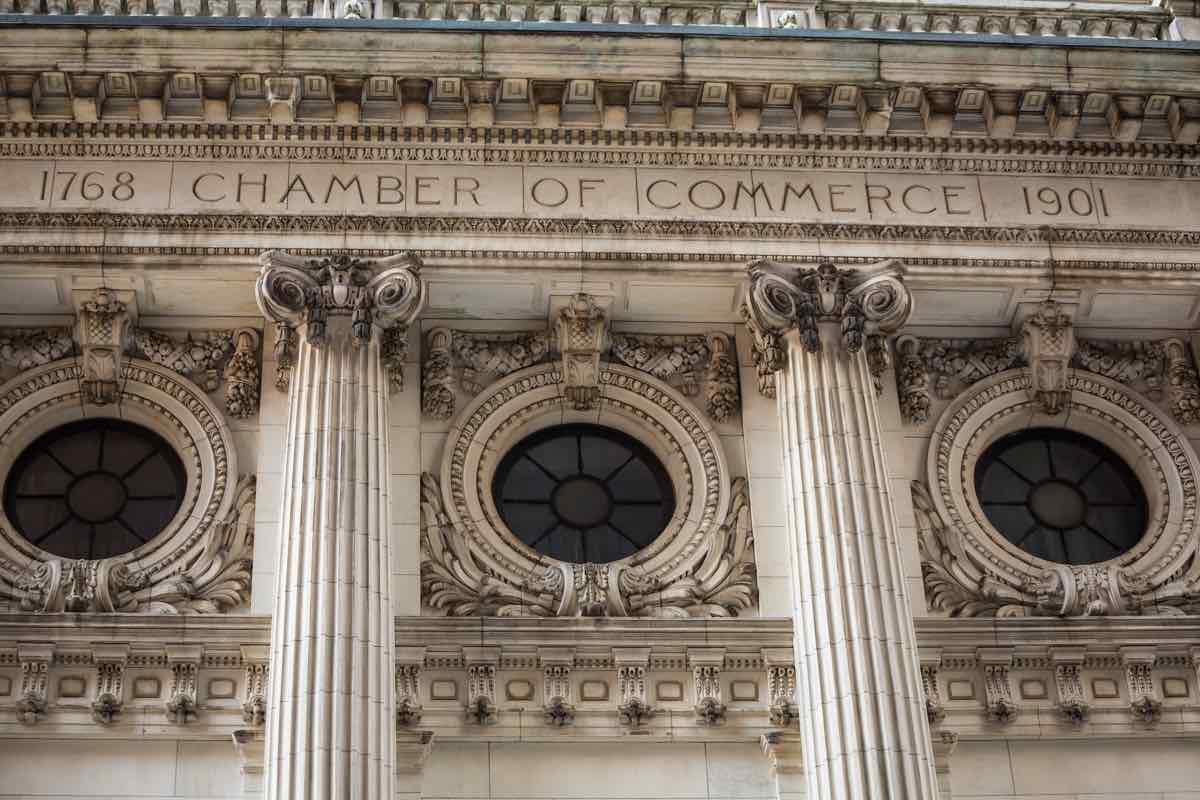 Today, the Chamber of Commerce is an integral part of the community, representing the interests of businesses large and small. They continue to advocate for policies that promote economic growth, provide networking opportunities for their members, and work tirelessly to support the local economy. And the town, once struggling to compete, is now a vibrant hub of business and innovation, thanks in large part to the hard work and dedication of the Chamber of Commerce. According to a report by the United States Chamber of Commerce, businesses in the United States contribute more than $21 trillion to the economy and support more than 114 million jobs.
Let me introduce the benefits of being an active Member of The Local Chamber -
Benefits of joining a local chamber
It helps you make business contacts - Joining a local chamber gives you, and your business the exciting opportunity to forge valuable connections. These contacts could soon become a supportive community of like-minded individuals who you can bounce ideas off, provide solutions to internal quandaries or even collaborate on new projects together. Let's explore what grand possibilities lie in store when you expand your network!

It expands your network - As your local chamber expands, so does your access to countless networking opportunities! Whether formal or fun, the monthly events will give you a chance to connect with fellow business owners and industry professionals. And don't forget - every new connection grants you added exposure for your business. So, why wait? Unleash the potential of your business' relationships and growth through local chambers today!

It increases your credibility - Having chamber membership gives your business a competitive edge over the competition. Showing consumers you have credibility makes you more desirable and increases your chances of obtaining future clientele. Joining a chamber is like having a college degree when applying for a job - it displays your expertise and tells the consumer you know what you're doing!

It supports your professional development - The chamber of commerce offers many events and training sessions designed to help business owners grow and develop professionally. These opportunities are incredibly valuable, as they provide a great way to learn new skills and gain knowledge without burning a hole in your pocket! Taking advantage of these offerings can really help your business stay up-to-date, share its expertise with others, and succeed.
The United States Chamber of Commerce represents more than 3 million businesses of all sizes and industries, making it the world's largest business organization. In addition to the national organization, there are more than 7,000 state and local chambers of commerce across the United States, representing businesses in communities large and small.
The Chamber of Commerce also focused on networking, providing opportunities for members to connect and form valuable partnerships. They organized mixers and business expos, and they created an online member directory to help businesses find and connect with each other. According to recent statistics, the Chamber of Commerce network in the UK serves over 75,000 businesses, ranging from small start-ups to large multinational corporations. This network also represents over 5 million employees, making it a significant force in the UK economy.
The Chamber of Commerce continued to support economic development, sponsoring community events and partnering with local government to promote the town as a great place to do business. There are more than 7,000 state and local chambers of commerce across the United States.
All these members are difficult to manage as new members keep on joining. This is a hectic task because a lot of people are involved. They need a flexible platform for the communication. If you're part of a Chamber of Commerce association, you know how important networking can be for building relationships and growing your business.
Let me introduce you to Memberly, which is the solution of your problem
Memberly is a membership management software that can help Chamber of Commerce associations improve networking opportunities for their members in several ways :
Online member directory: Memberly allows Chamber of Commerce associations to create an online member directory where members can easily find and connect with other businesses in the community. This can help businesses expand their networks and form valuable partnerships.
Event management: Memberly includes event management tools that can help Chamber of Commerce associations plan and promote networking events such as mixers, business expos, and other gatherings. Members can easily register for events and connect with other attendees before and after the event.
Communication tools: Memberly includes communication tools such as email and messaging that can help Chamber of Commerce associations keep members informed about networking opportunities and other events. Members can also use these tools to connect with other businesses in the community.
Member profiles: Memberly allows members to create detailed profiles that showcase their business and expertise. This can help other members learn more about each other and identify potential networking opportunities.
By leveraging these features, Chamber of Commerce associations can help their members expand their networks and form valuable connections within the local business community. This can ultimately lead to increased business opportunities and economic growth for the community as a whole.
So if you're ready to take your Chamber of Commerce association to the next level, give Memberly a try! It could be just the tool you need to build a stronger, more connected business community. Don't wait any longer, sign up now !